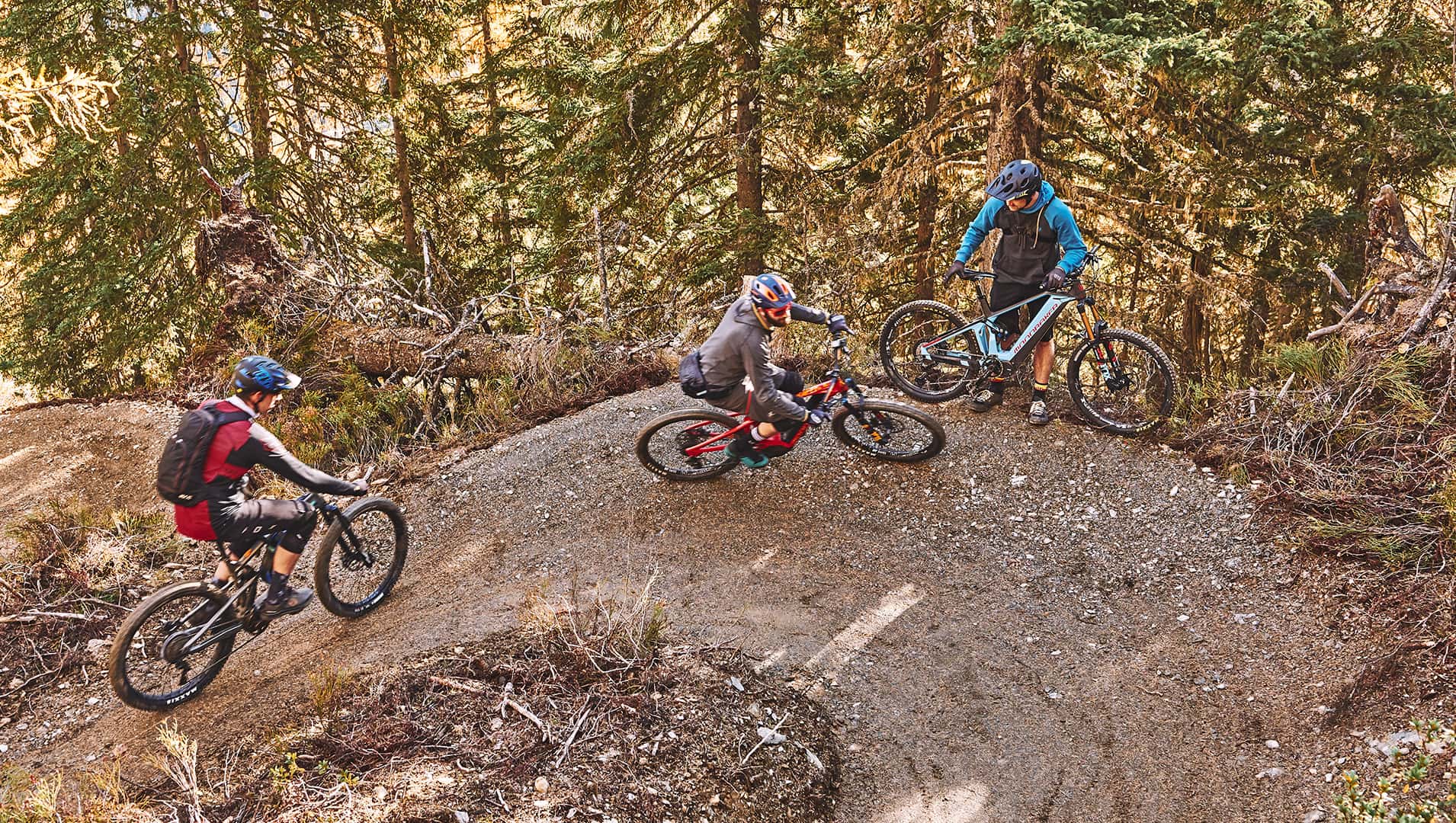 Community
PASSION+QUALITY=FLOW
22.05.2020
Quality! This term has frequently been used throughout the last weeks and months. This word has truly become our sound companion and it has been coined as the synonym for our customers. The word quality reflects on our belief that nothing should ever diminish the nature and sports experience of riding a bike.
We are only at the beginning as our ideas have just been brought to life. As quality is our most important priority, we are always putting our customers' needs first. Therefore, we need our customers' feedback to evaluate whether we satisfy your needs and whether we live up to our set standards. Your feedback is very important for us and helps us to ensure the best quality possible.
When expertise meets authenticity, quality comes to life. We from Bikeschool Pekoll are able to show our expertise within the design and composition of our skill courses. Furthermore, building a team of the best mountain bike coaches shows how we define quality. When we choose our coaches, we look for competent, passionate, enthusiastic, and authentic riders, who are qualified mountain bike instructors. However, mountain biking would not be mountain biking when it was not about the community – a bunch of people believing in the same passion. For us, it is very important to foster the growth and strength of our community which is why talking shop is as important as the riding itself within our skill courses. Our home base in Schladming is the hot spot where mountain bikers meet, chat, and enjoy the best espresso ever – together we are spreading the DNA of mountain biking.
To work out our formula PASSION+QUALITY=FLOW, we need to have a look at the definition of quality. Quality is defined as the accordance of expectation and the actual characteristics of a service or a product. Our quality standard is the result of our passion and is reflected in our competence and authenticity.
Now the questions are, why is the formula´s result FLOW, why is every mountain biker seeking for FLOW, and what particularly is FLOW? FLOW is a special psychological state of total absorption in a task. When in FLOW, athletes are fully focused on what they are doing, and this heightened attention is associated with a number of positive factors. To achieve FLOW a particular framework is needed. Therefore, when expectation meets reality, quality as the core of our young bike school is ensured and the state of flow is guaranteed. Let´s go, the trails are calling.