Bike region Graz – Schöcklland
Graz – the city that can do everything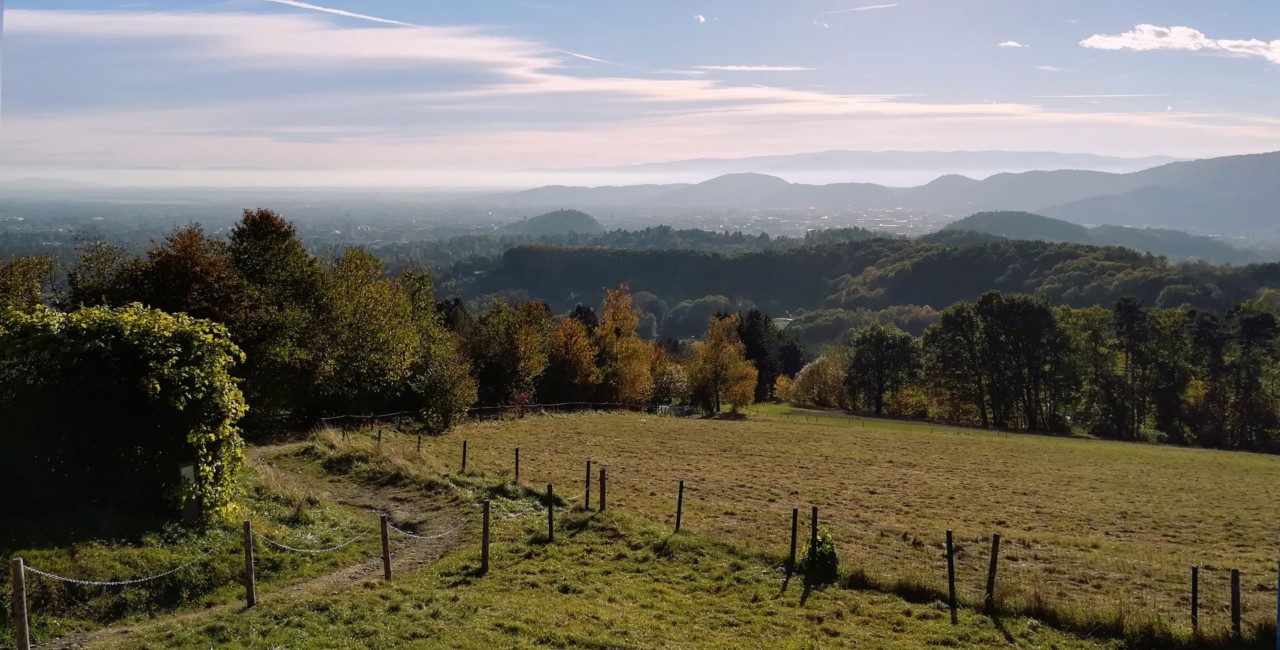 Graz, the state capital and second-largest city in Austria, has established itself as a mountain bike hotspot.
The hilly countryside surrounding Graz is an ideal playground for bikers of all ages. The surrounding terrain is diverse with typically earthy soils and roots near the city as well as rockier areas near the Schöckl at higher altitudes.
And the best part is that you can bike to every trail from the city!
Finally, this diversity allows us to put together a great variety of different courses for our customers. For example, we can take you on a basic training on one of our (legal) trails in the north or west of the city, on a tour along the Graz mountains encompassing several different trails, an extended tour to the top of the 1445m high Schöckl, or on a gondola-supported, downhill-specific training in the Schöckl Trail Area – the variety is great and leaves nothing to be desired.
MTB paradise Graz-Schöcklland
The trails around Graz allow beginners and professionals to enjoy themselves.
The cultural capital Graz with its southern flair is not only an inside tip for many connoisseurs and sun worshipers. Due to the mild climate its vegetation and the surrounding terrain, it is considered a mecca for mountain bikers. At an altitude difference of 1,092 m, all kinds of trails for all skill levels can be found near city center.
On the official trails (e.g.: Enzi Trail, Short West, etc.), everyone can improve their basic technique and gain initial experience in curves, berms, drops, and gaps. We consider it an ideal place for our RiDE. eXplore. & PROGRESS. – Courses.
Furthermore, if your technique is already advanced, but there is still room for improvement, you will find your optimal training ground in multiple more challenging trails. For example, the "Süßkartoffeltrail" and "Knight Rider" are ideal and legal trails where our expert coaches will help you to master riding stone fields, root passages, and steep entrances safely.
The Schöckl does not only offer gravity fans an ascent aid in form of a gondola but also challenging, selective terrain that is rare in these latitudes. Well-known World Cup riders such as David Trummer and Andreas Kolb choose to train here. Accordingly, advanced riders will find perfect conditions to boost their mountain biking skills. As a result, we consider it the ideal place for our PROGRESS. Courses!
However, if you are looking for a classic mountain experience, we can take you on one of our guided MTB tours. Starting from the main square in Graz, we will take you up to the top of the Schöckl at 1445 m above sea level. On this tour we show you the most beautiful, natural and panoramic climbs around Graz. Finally, this tour does not only convince with a magnificent view over the Styrian hills from Graz to Lower Austria but also with various rest stops and natural as well as artificial mountain bike trails.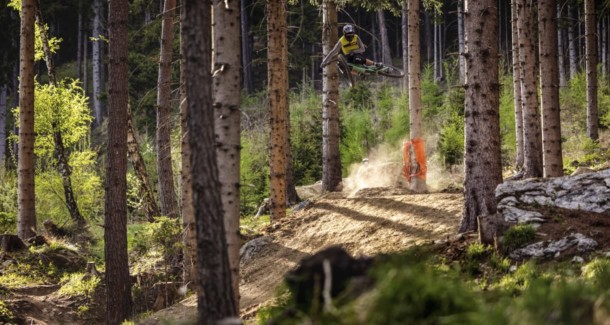 GET YOUR BIKE EXPERIENCE WITH US
We appreciate a review on Tripadvisor
YOU WANT TO KNOW MORE ABOUT THE BIKE PARKS?