Bike Region Wexl-Trails
THE PERFECT DAY TRIP WITH YOUR FAMILY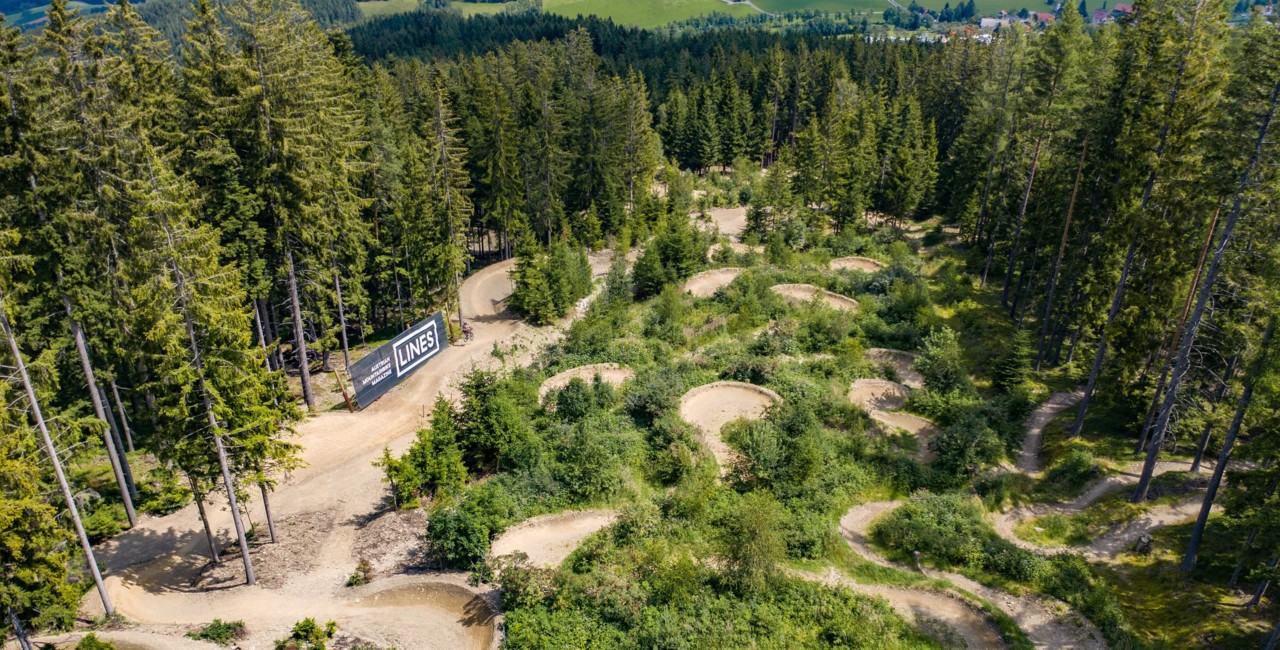 THE WEXL TRAILS IN ST.CORONA AM WEXL ARE THE HOT SPOT FOR MOUNTAIN BIKING FAMILIES.
The Wexl Trails are a perfect destination for day trips as they are centrally located in between Vienna and Graz. Mountain bikers will love the Mini-Bikepark, the Flowline, the Single Trail, and the Uphill Flowtrail, which are waiting to be tested extensively. The diversity of trails is furthermore improved by the new Jumpline in St. Corona. Looking at this diversity within 400m in altitude shows how the use of the terrain has been optimized to fulfill every mountain bikers´ dreams.
Everyone who wants to climb their bike even higher should start the tour to the Hochwechsel and will be rewarded with a beautiful panorama from Vienna to Graz to the Obersteiermark.
St. Corona am Wexl is the perfect family destination as there is something in it for everyone. For example, the Wexl Lounge offers culinary highlights, the Motorik Park keeps everybody fit and the Ameisenpfad connects children with nature. Finally, the toboggan "Corona Coaster" ensures an adrenalin family day finale.
Trails park Wexl trails
This is the perfect destination for everyone who wants to get into mountain biking.
After a relaxing conveyor belt ride to the top of the mini bike park, kids can decide between 4 different mini downhill tracks. The bike park´s design allows parents to observe the entire training area from the Wexl Lounge, which makes it perfect for families.
Children from 6 years on and all other mountain bike beginners will take the shuttle or the T-bar lift up to the start of the Flowline. This is where your introduction to gravity mountain biking begins. The design of the track offers perfect conditions over a total length of 4 km, allowing you to fully enjoy your ride as the gradient is no more than 6% and as curve radii & change of incline are mellow and smooth.
Who then wants to experience the next level of mountain biking transfers to the Single Trail. Here you will find a more narrow and technical line over roots, rocks, and loose forest soil. – Back to the origins of mountain biking.
The Wexl Trails also stand for change and innovation. Therefore, the new jumpline was integrated into the trail center during spring. On a length of over 2 km, you can find multiple jumps, that will cover your need for air time. But don´t forget: "rubber side down"!
Finally, the flowy uphill trail, the pump track, and the forest road will seal the deal.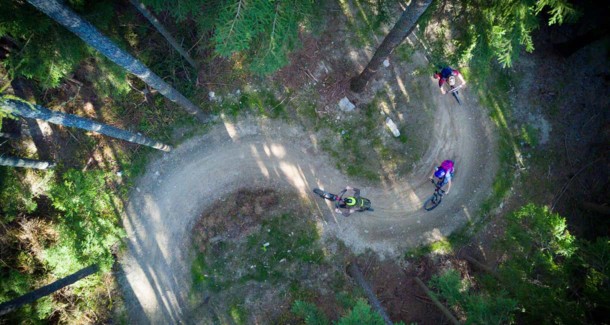 GET YOUR BIKE EXPERIENCE WITH US
We appreciate a review on Tripadvisor
YOU WANT TO KNOW MORE ABOUT THE BIKE PARKS?