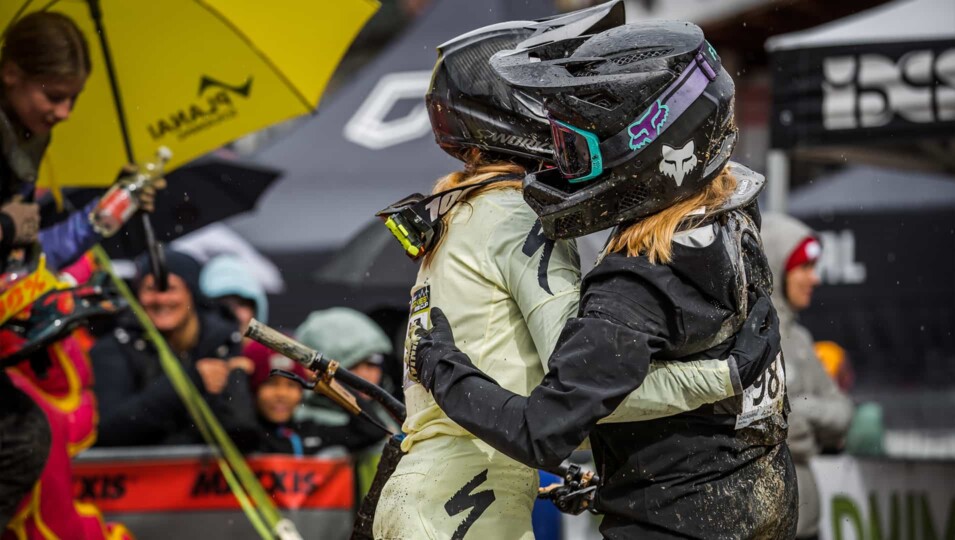 News Schladming
International Mountain Bike Downhill Youth Race
19.09.2023
The Bikepark Schladming opens its doors to over 320 racers from 25 nations.
The adrenaline is rising, the tracks are prepared, and Bikepark Schladming is on the verge of the pinnacle of the year in youth racing with the Mountainbike Downhill PROPAIN Rookies Cup and the International Rookies Championships. In a partnership between the newly established Bike Club Schladming-Dachstein and BIKE SCHOOL PEKOLL, this event promises to nurture young downhill talents from around the world and provide them with a platform.
Following last year's successful premiere, the event is making a return. The most talented young athletes are once again coming to Schladming to compete for the title of "International Rookie Champion." The competitions will take place in categories ranging from U11 to U19 over three action-packed days from September 22nd to 24th, 2023, promising exciting races and outstanding performances from emerging talents.
The finish area at Planai and the course along the famous finish slope will provide spectators with thrilling insights. One-third of the course can be easily observed from the finish area. On-site catering is available, and team stands can be visited. The BIKE SCHOOL PEKOLL and the Bike Club Schladming-Dachstein are delighted to welcome numerous children and young people from across Europe and beyond as organizers.
With partners and sponsors like Bikepark Schladming, Region Schladming-Dachstein, Energie Steiermark, Brauerei Schladming as well as the hotels Sporthotel Royer, Tui Blue, Die Barbara and Falkensteiner, valuable institutions from the region have been brought on board for the event.
Official Schedule:
📆 Thursday, September 21, 2023
👉 Race Number Distribution: 2:00 PM – 7:00 PM
👉 Track Walk: 3:00 PM – 5:00 PM
📆 Friday, September 22, 2023
👉 Race Number Distribution: 8:00 AM – 10:30 AM
👉 Practice Session (RDC, IRC): 9:00 AM – 1:00 PM
👉 Seeding Run – PROPAIN Rookies Cup: Starting from 1:30 PM
📆 Saturday, September 23, 2023
👉 Practice Session: 9:00 AM – 12:00 PM
👉 PROPAIN Rookies Cup Finals: Starting from 12:30 PM
👉 Awards Ceremony: Approximately 30 minutes after the race concludes
📆 Sunday, September 24, 2023
👉 Practice Session: 9:00 AM – 11:30 AM
👉 IXS International Rookies Championships: Starting from 12:00 PM
👉 Awards Ceremony: Approximately 30 minutes after the race concludes
The tracks at Bikepark Schladming are considered one of the most challenging and exciting downhill courses worldwide, promising an exciting challenge for the athletes. For more information about the International Mountain Bike Downhill Race at Bikepark Schladming, please visit the official website at https://www.rookiescup.bike/
For inquiries, information, and much more:
📧 👉 info@bikeschoolpekoll.com
☎ 👉 +43 664 165 8171
Foto-Credits © Racement – Sebastian Gruber
We look forward to seeing you there.
Let the good times roll – Eure BIKE SCHOOL PEKOLL