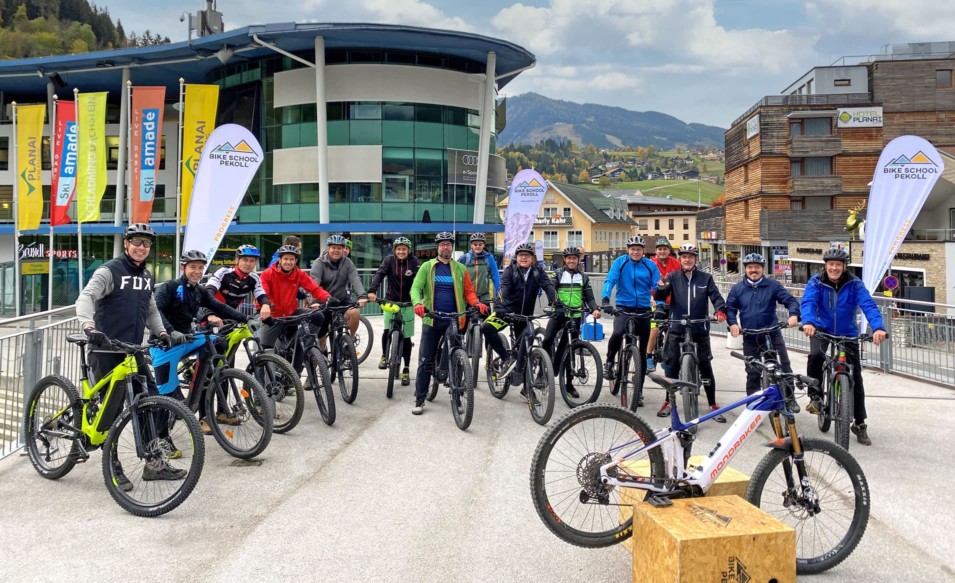 Adventure
Team events & incentives – a special experience for your employees!
20.09.2022
Are you looking for a special experience for your employees? Whether it's a team event or an incentive – everyone is talking about mountain biking nowadays! More and more people are discovering this sport which is close to nature for themselves! We – the BIKE SCHOOL PEKOLL – are the right partner for this.
At both of our bike school locations in the Bikepark Schladming and the Wexl Trails you will find perfect conditions to learn the sport safely, rediscover it or improve your skills.
If we have sparked your interest don´t hesitate to call us at +43 664 1658171 or simply send us an email at info@bikeschoolpekoll.com. We look forward to making you and your company a non-binding offer to boost team spirit and collect unforgettable moments.
Let the good times roll – your BIKE SCHOOL PEKOLL.